Welcome to our website!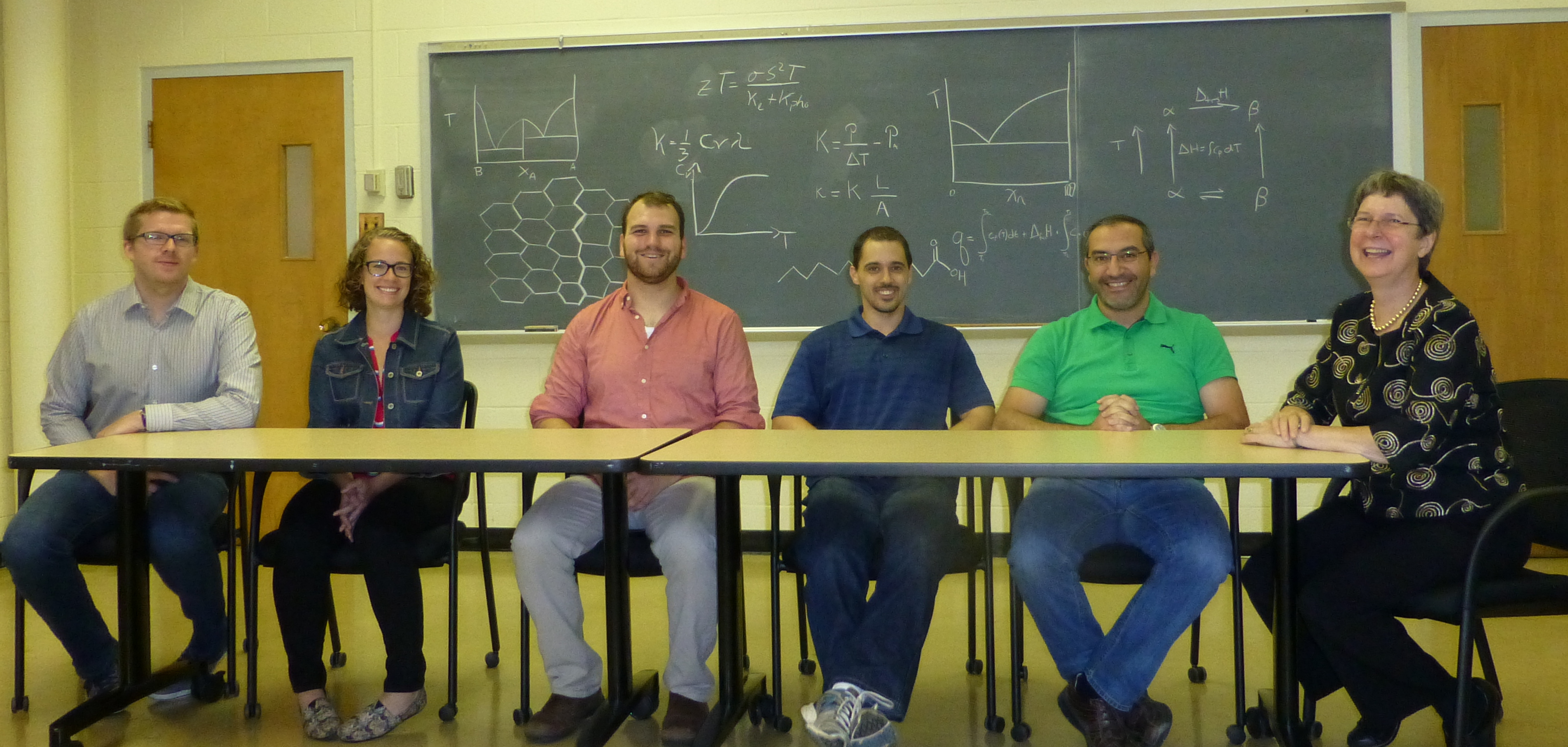 We are materials scientists, chemists and physicists, whose primary interest is in the thermal properties of materials.
Knowledge of thermal properties, such as thermal conductivity and heat capacity, are fundamental to every application in materials science. A primary aim of our research is to understand the role of structure and dynamics in determination of thermal properties. A special emphasis is on nanostructured materials and materials where dynamical disorder is possible. Our goal is to understand thermal behaviour, in order to, ultimately, tailor-make materials with particular thermal properties.
Our work spans many types of materials. Systems studied range from simple metals and inorganic or organic solids, to inclusion compounds and other supramolecular systems, to binary and ternary mixtures and composites with particular properties. The aims of the research range from understanding fundamental properties of materials, to applications of these investigations.
Please browse these pages to find out more about the activities in our group!
Professor Mary Anne White
Department of Chemistry
Dalhousie University
Halifax, Nova Scotia
Canada
Unique visits since October 13, 2006
Last updated: November 29, 2016